Vocal – Classical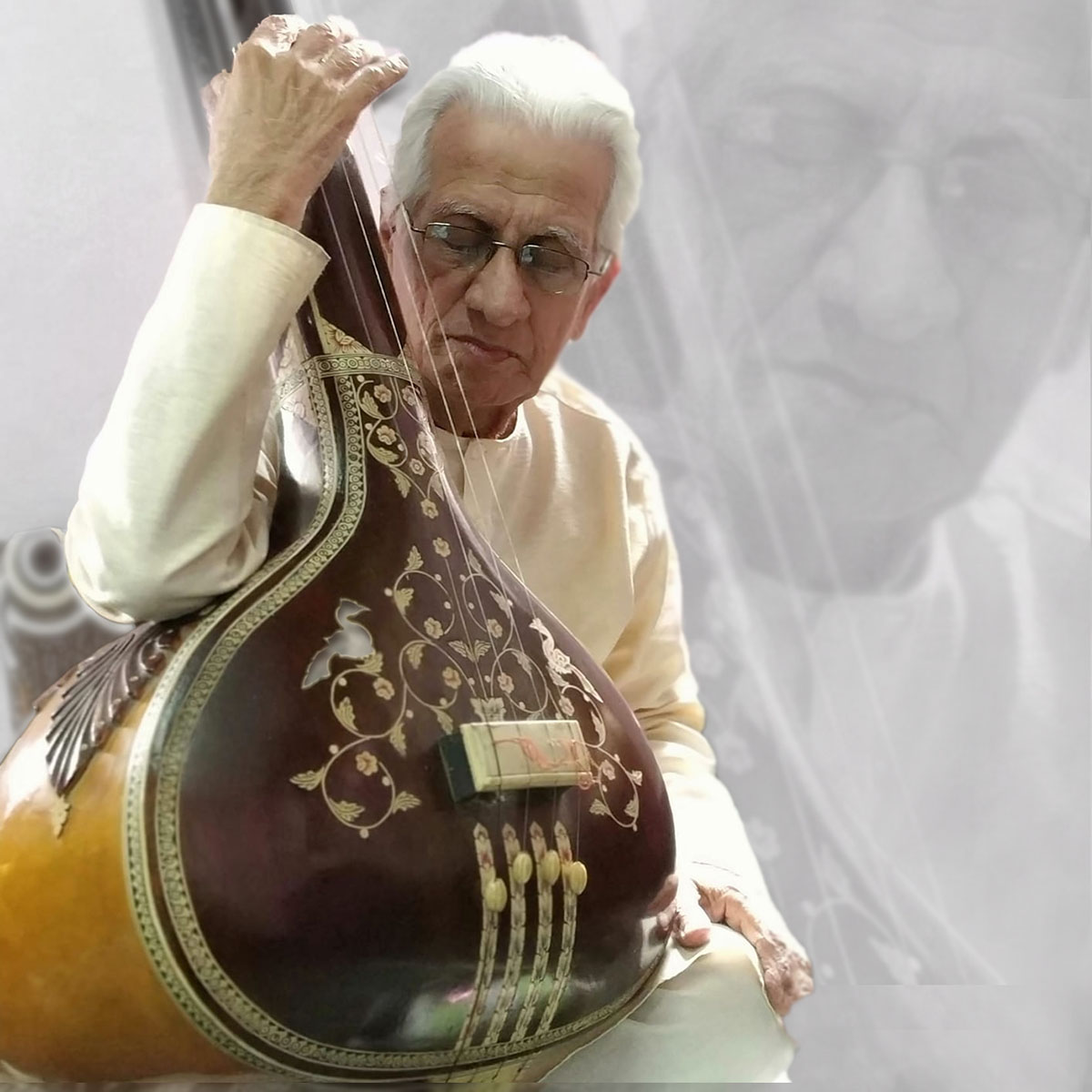 Paṇḍit Murlī Manohar Shukla was born in Mumbaī into a music-loving Bhānap family of Kundāpura. Initiated at an early age into the intricacies of both vocal and instrumental music, he was fortunate to train under a series of illustrious teachers, including Professor Kṛis̲h̲ṇarāo Jāvkar, Paṇḍit Rājārām Shukla, Professor B. R. Deodhar, Guṇī Gandharva Paṇḍit Laks͟hmaṇ Prasād Jaipurwāle and Tablānawāz Tārānāth Rāo Haṭṭaṅgaḍi.
Paṇḍitjī's professional qualifications began with a first class in the Saṅgīta Prabhākar examination (Bachelor's Degree in Music) from the Prayāg Saṅgīta Samiti, Allāhābād, of the Vis̲h̲ṇu Digambar Academy of Music in 1951. He appeared for the examination with only six months of rigorous training – when it usually takes six years!
Paṇḍitjī has served as Vice Principal of the Lalit Kalā Kendra, Mumbaī, and is the founder of Swara Sādhanā Mandir. He also taught music at the Indian National Theatre organization and BMC Primary Education Department (Mumbaī). His fame as a teacher and performer led to invitations to perform and speak at various prestigious institutions. He has even conducted lectures and demonstrations at the Tātā Institute for Fundamental Research (TIFR) and was honorary member of the Faculty of Performing Arts (Department of Vocal Music at the Banāras Hindū University.
Paṇḍitjī's performances have been regularly broadcast by Radio Goā and AIR Mumbaī since 1951. He has also served as a correspondent and music critic of the noted Saṅgīta monthly published from Hāthras.
A master at rendering intricate sargama-s, bandish-s, and tāna-s, Paṇḍitjī has also composed innumerable orchestral tunes and can play several musical instruments. Among his most treasured gifts to the music fraternity is a collection of more than 500 bandish-s in various rāga-s. Having authored numerous textbooks on music, he has also published three books of his own compositions under the pseudonym Manhar.