Vocal – Classical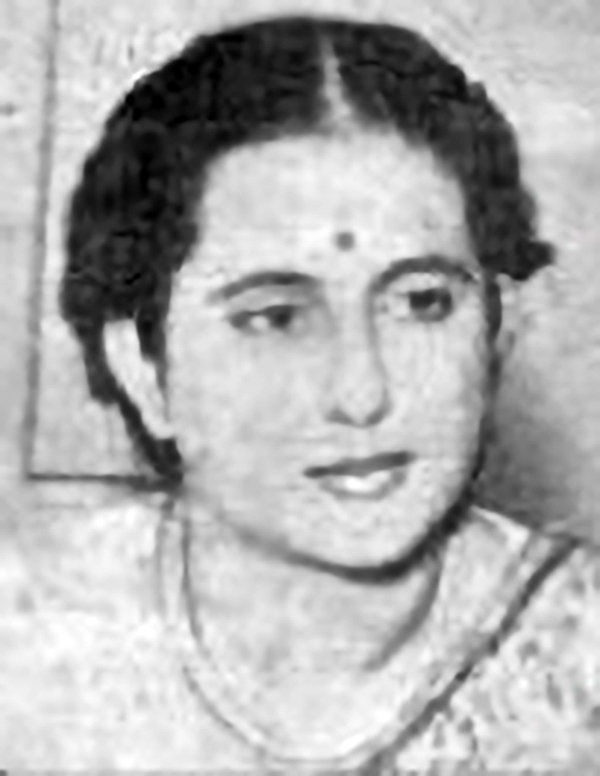 Vidus͟hī Kṛis̲h̲ṇābāī Udyāvar ParuĪekar, or Kṛis̲h̲ṇābāī-ākkā as she was called more popularly, learnt music under the able guidance of Ustād Khādim Hussain Khān of the Āgrā Gharānā. When she was barely 13 years old, she bagged the first prize in a competition judged by none other than Ustād Faiyāz Khān and Paṇḍit Rātañjaṅkar. She soon went on to earn a Master of Arts degree in Hindustānī classical music from Banāras Hindū University.
In 1947, at the age of 23, Kṛis̲h̲ṇābāī received the President's Medal for Hindustānī classical music. She soon became one of the most celebrated musicians in the country, giving regular performances on All India Radio, including the prestigious national programs of that era. She also made several recordings for discs and tapes with HMV.
The progressive outlook of her parents, especially of her father, Anant Nārāyaṇ Udyāvar, ensured that she could passionately and wholeheartedly focus on her career in music. Her father even encouraged her to learn driving, and in those days, she was amongst the few Chitrāpur Sāraswat ladies to drive a car. After performances and recordings, she used to drive back home alone – often well past midnight!
Kṛis̲h̲ṇābāī-ākkā was a musician who soared to great heights at a very early age. However, just when she seemed poised for a long and illustrious career, she discovered and followed her spiritual calling. She abruptly gave up worldly pleasures, including her career in music, to turn inwards. It was a great loss indeed for the world of music. Much later in life, she took up music again, but purely as a hobby.