Presentation on Shree Trust's Swami Parijnanashram Educational and Vocational  Centre
During the Amritotsava commemoration of the 75thJanma Divasa of our Parama Guru Parijnanashram Swamiji III, Vinayanand Kallianpurmam gave a very moving presentation on Shree Trust's Swami Parijnanashram Educational and Vocational Centre For The Handicapped (September 2022)

Shree Trust was the only organization, which had volunteered to run a school for the disabled, with financial assistance under the Scheme formulated by the Government of India at Beggars Home, Virar (East). It was inaugurated on 31st October, 1985 by our Parama Guru Parijnanashram Swamiji III in the august presence of 40 prominent dignitaries from various countries who had come to Mumbai on the occasion of World Disabled Day.
SWAMI PARIJNANASHRAM EDUCATIONAL AND VOCATIONAL CENTRE FOR THE HANDICAPPED is housed presently in the new three-storeyed building for disabled students on nearly an acre of land at Kharodi Naka, Bolinj purchased by Shree Trust and built with the help of philanthropic donors.
Presently we give admission to the Intellectually Disabled both in Education and Vocation Section, as well as Hearing and Speech Impaired children who submit Disability Certificate from concerned Civil Hospital. At present the total number of students of our School is 281. The Centre is recognized by the State Government of Maharashtra. The unique feature of our School is that we give Free Education, Free Transportation and a Free Mid-Day Meal to all the students
MESSAGE FROM FOUNDERS:
VISION : To see ability in disability
MISSION : We aim to love the unloved, help the helpless and bring hope to the hopeless
MOTTO: Love, Dedication and Tolerance

INFRASTRUCTURE :
We have 281 students, 105 in the Intellectually Disabled Section, 68 in the Hearing Impaired Section and 108 in the Vocation Section. Students who are above 18 years of age are shifted to Vocation Section. There are many students still on waiting list.

ACTIVITIES :
Activities such as Computer Training, Vocational Training, Abacus Training, English Speaking, Sports, Athletic Programs, Yoga, Horticulture, Happy Home Project, We Can Project, Earn & Smile Project are undertaken to help these special children to become independent, to earn and face the world with dignity, pride and self- esteem.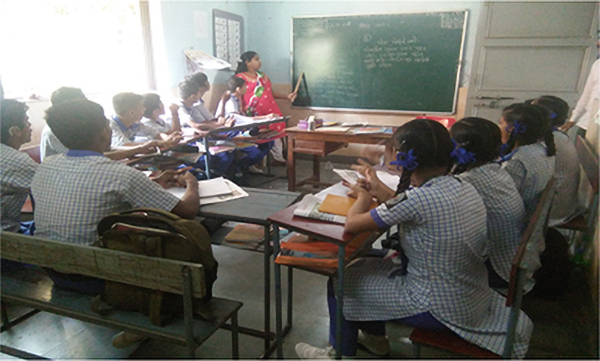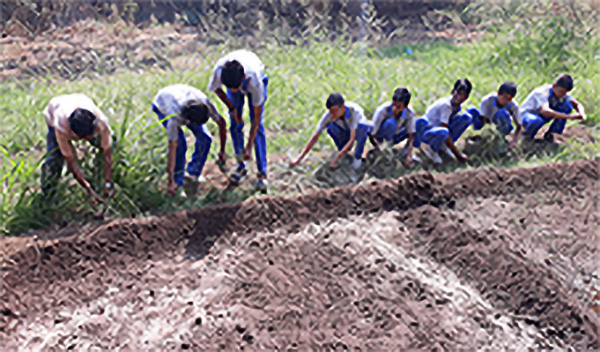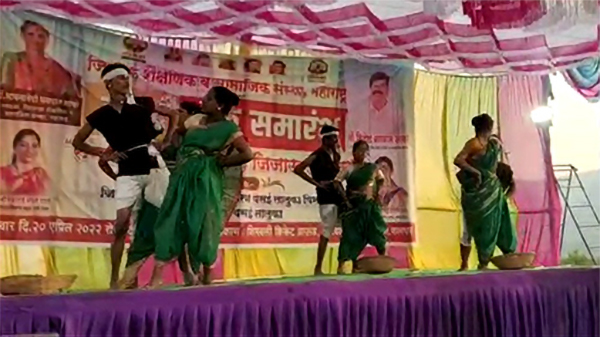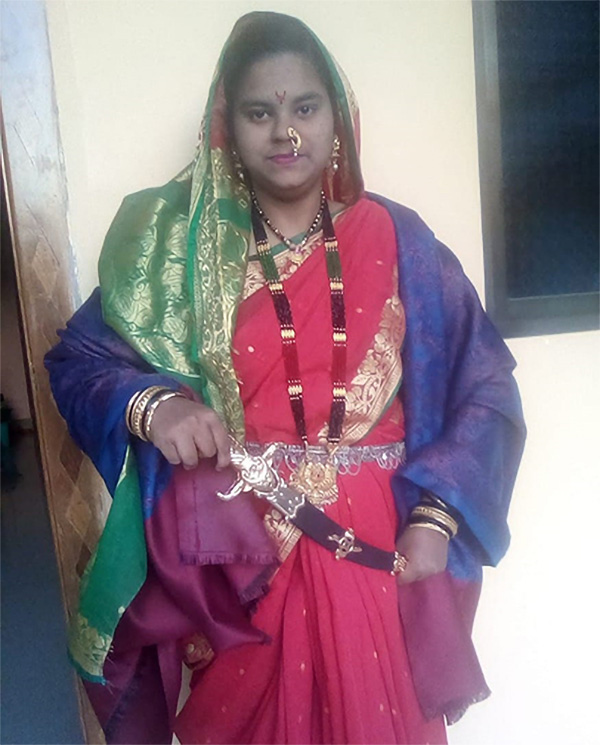 AWARDS :
Apart from the trophies bagged by the school, our students have won 69 Gold, 33 Silver and 25 Bronze medals before the lockdown began.
TEACHING STATEGIES ADOPTED FOR INTELLECTUALLY DISABLED:
The School has created its own curriculum on the basis of pattern prescribed by National Institute for the Empowerment of Persons with Intellectual Disabilities (Formerly National Institute for the Mentally Handicapped - NIMH) for the Intellectually Disabled.
For some Intellectually Disabled students, the syllabus /curriculum of National Institute of Open Schooling (NIOS) which offers Open Basic Education Programme, is adapted which offers the following three- level courses:
OBE 'A' Level course—Equivalent to class III - 13 students have passed
OBE 'B' Level course—Equivalent to class V - 6 students have passed in 2 papers.
The student's parents are allowed to take number of subjects according to the convenience of their wards and complete the course.
Students are provided e - learning through Smart TV.
The Government of Maharashtra has started Disha project for Intellectually Disabled Students since Covid -19

BOOKS FOR CURRENT SESSION:
State Government curriculum is followed for Hearing Impaired and Speech Impaired students upto 7th Standard, e -learning through Smart TV and Diksha App was followed for 'Online Teaching' during Covid -19 and later on also for 'Offline Teaching'

STAFF DETAILS:
The School is given grant -in– aid by Government of Maharashtra and is supervised by the Social Justice and Empowerment Department. The Government of Maharashtra has employed well trained/RCI approved Special Teachers, Care Takers, Clerical Staff, Psychologist, Speech Therapist and a Physiotherapist.
Apart from the Government Staff, Shree Trust, the parent body of the School, has employed well Trained Teachers for Special Students, Yoga Teacher, Cooks, Care Takers, Computer Teacher.
Many persons also work on a purely Honorary Basis in Administration, Finance and also the Abacus Teacher, Art and Craft Teachers.

ACHIEVEMENTS:
Miss.Sanjana Rai received the special mention national award for the movie 'YELLOW' under feature film category.
Miss Jagruti Jagdish Sakpal was selected in the India Team for the Special Olympics held in Abu Dhabi, 2019 for Handball game and bagged the bronze medal.
Siddhesh Mahadik, went for Final National FLOORBALL Game to Himachal Pradesh from 4th to 14th March 2021 as PROBABLE STANDBY. If selected, he will be representing India in the International Special Olympics FLOORBALL Game to be held in KAZAN (RUSSIA), which is postponed due to Russia - Ukraine War.
Miss Shalu Teklal Rana, a Hearing and Speech Impaired student studying in 7th Standard has been selected for the International level Competition (ILC) for 5th level due to continuous efforts since several years of Ms. Jyoti Shah teaching Abacus (UCMAS).
Rehabilitation of so many students has been successful in various places such as in Reliance Industry, diamond cutting industry.
Students are taught Horticulture to enable them to earn their livelihood by working in their own fields or in the neighbour's fields.
In the 'Happy Home Project' students are trained in simple tasks like cooking, cleaning, sweeping, mopping, dusting, as well as arranging clothes in their cupboards.
'We Can Project' trains students in sorting, cleaning, grading, weighing, sealing, labelling, arranging pulses, grains and other food items also folding clothes which will help them to get jobs in malls and shops.